When beautiful nature blends with urban sophistication and a unique atmosphere, the result is recreational housing with something extra
The Bílá Růže Residence
This unique residential project is the result of the complete reconstruction of a building with a rich history situated on the main square in Kašperské Hory. Its eighteen charming apartments offer perfect privacy and impressive views of the picturesque square and surrounding hills.
Available apartments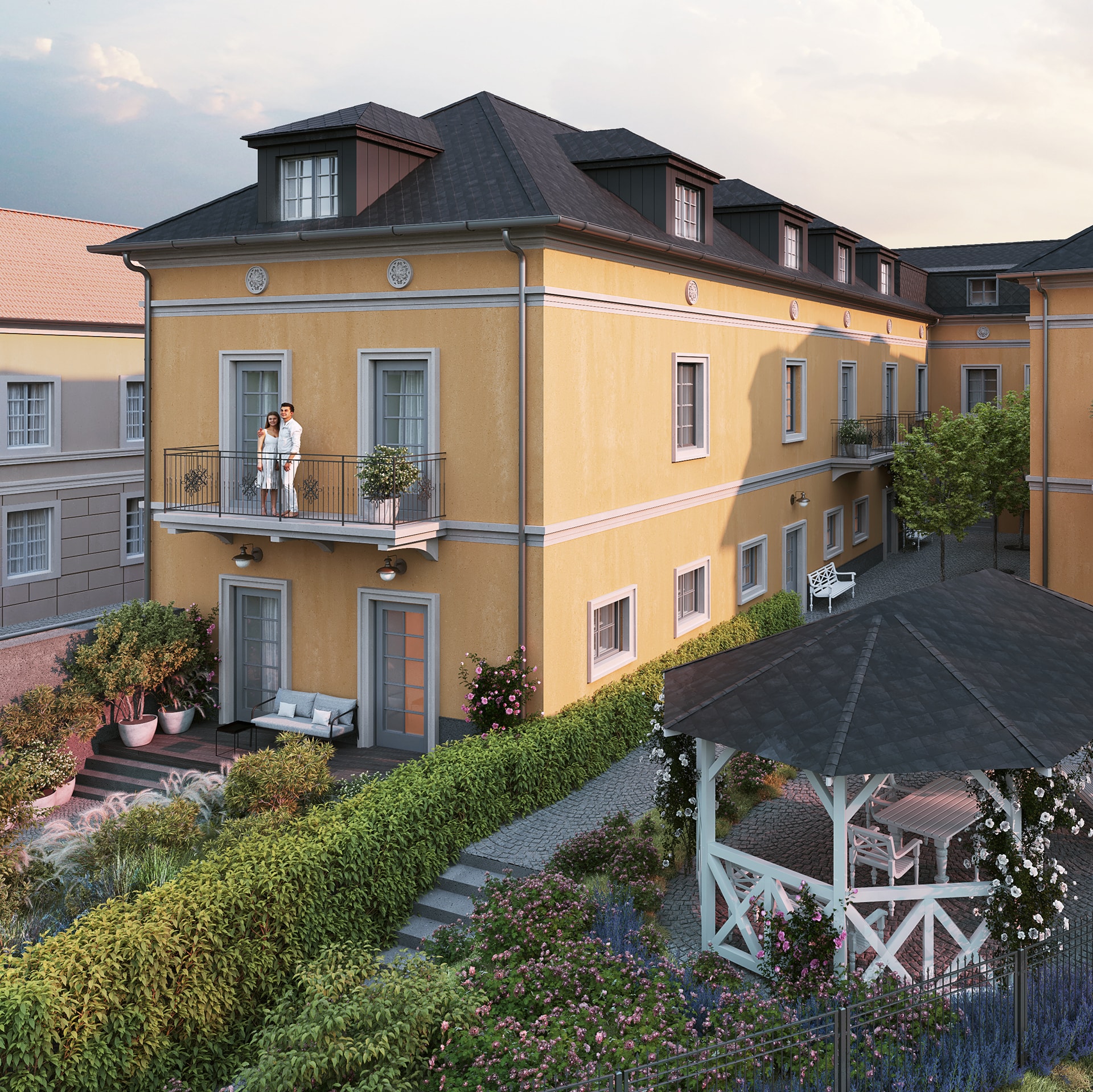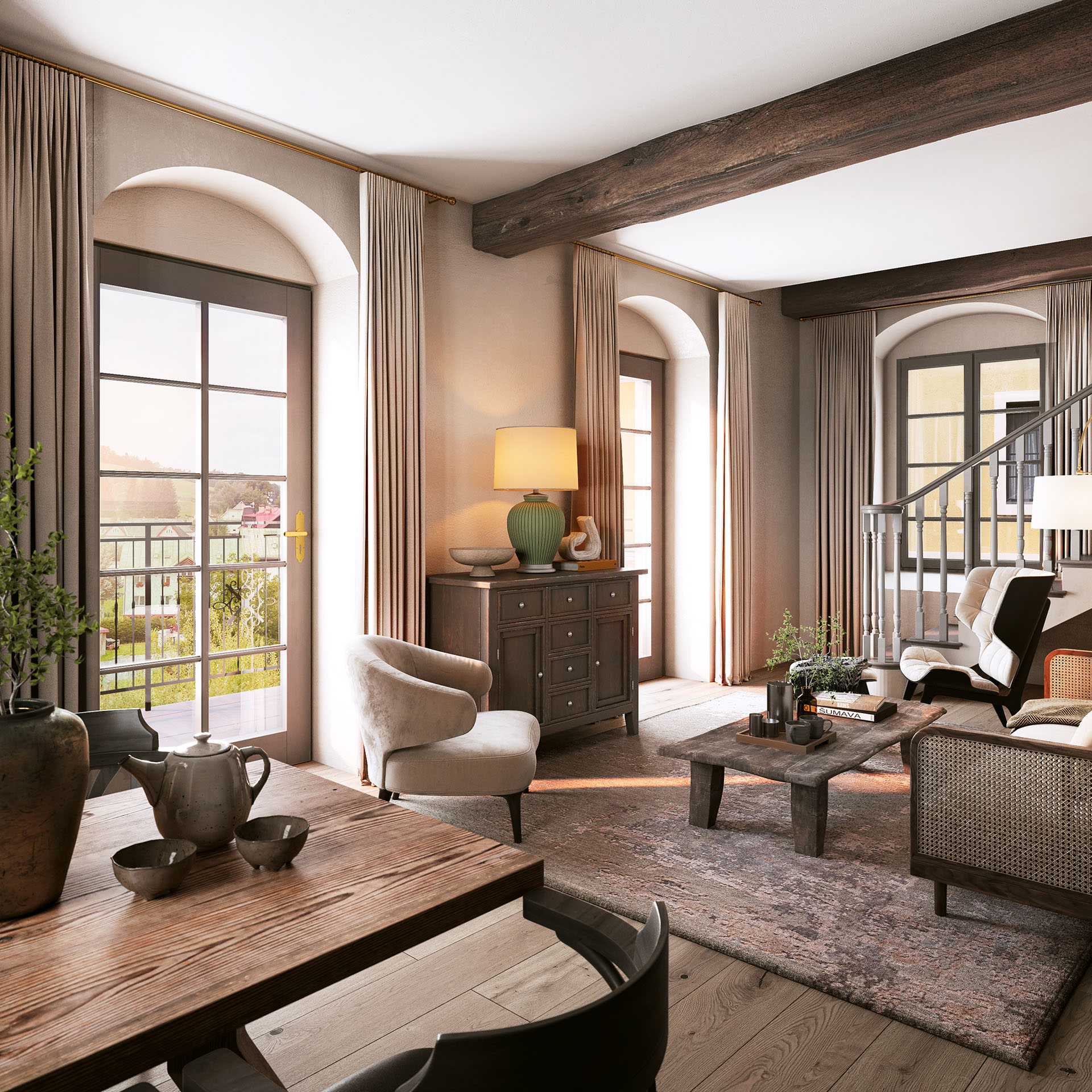 Multidimensional investment
The Bílá Růže Residence will allow you to create a second home enveloped by the Šumava countryside, where you will leave your worries behind and relax. By buying an apartment here, you're not just thinking about the present, but also looking to the future. Enjoy all the benefits of owning a recreational property in the mountains today, while the value of your investment is preserved in the long term, especially after the completion of the D4 highway.
More about the project
A space that breathes history
More than two hundred years ago, the building served as a customs house for the medieval gold mining industry. It was later turned into an inn and then into the U Bílé Růže Hotel, which housed salesmen traveling across the Bavarian-Czech border as well as American soldiers at the end of World War II. Its investor has financed a costly renovation to create 18 apartments for sale with floor areas from 34 to 114 sq. m., three of which are duplexes. The character of the building has been preserved and its original elements have been carefully restored.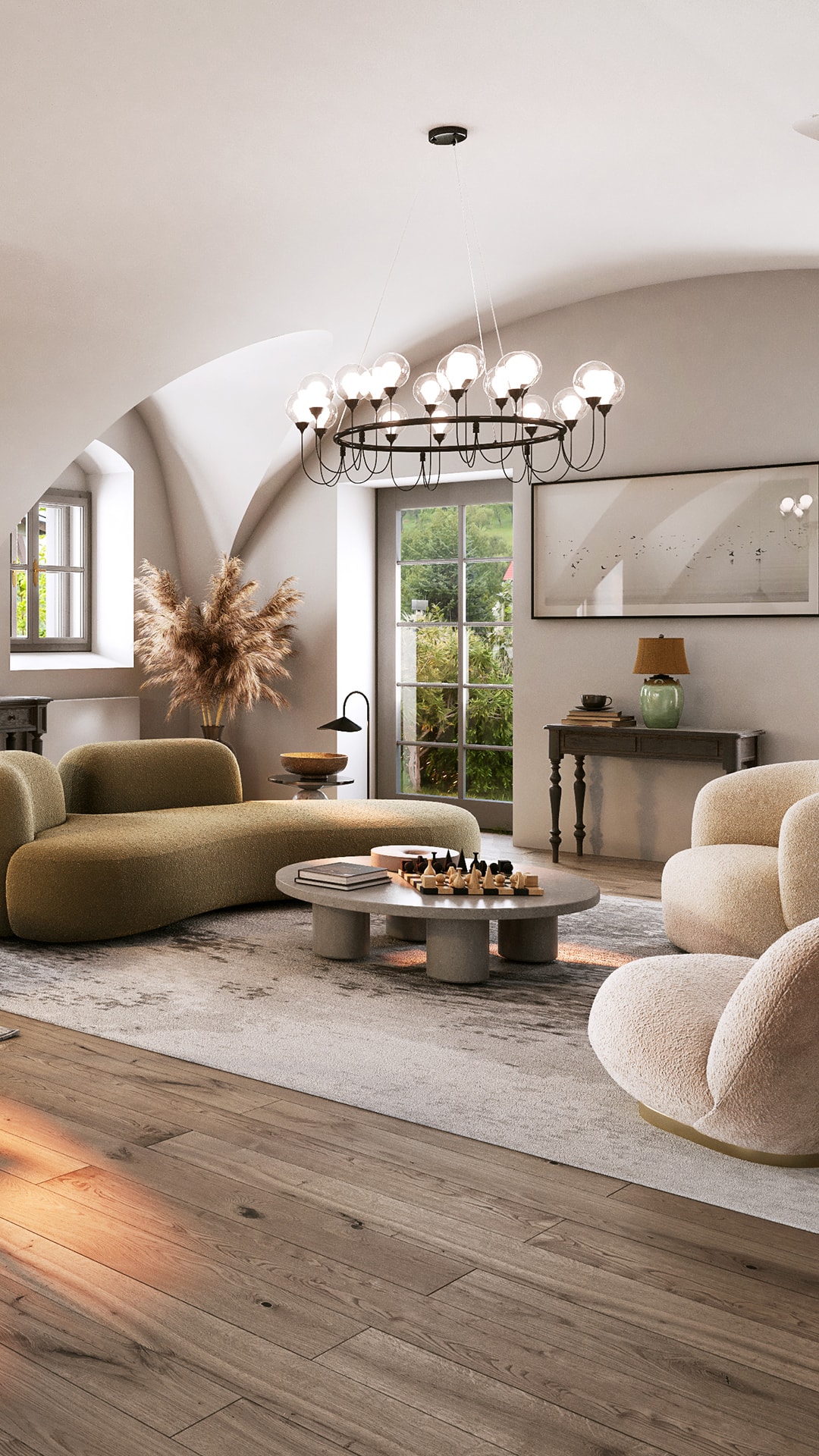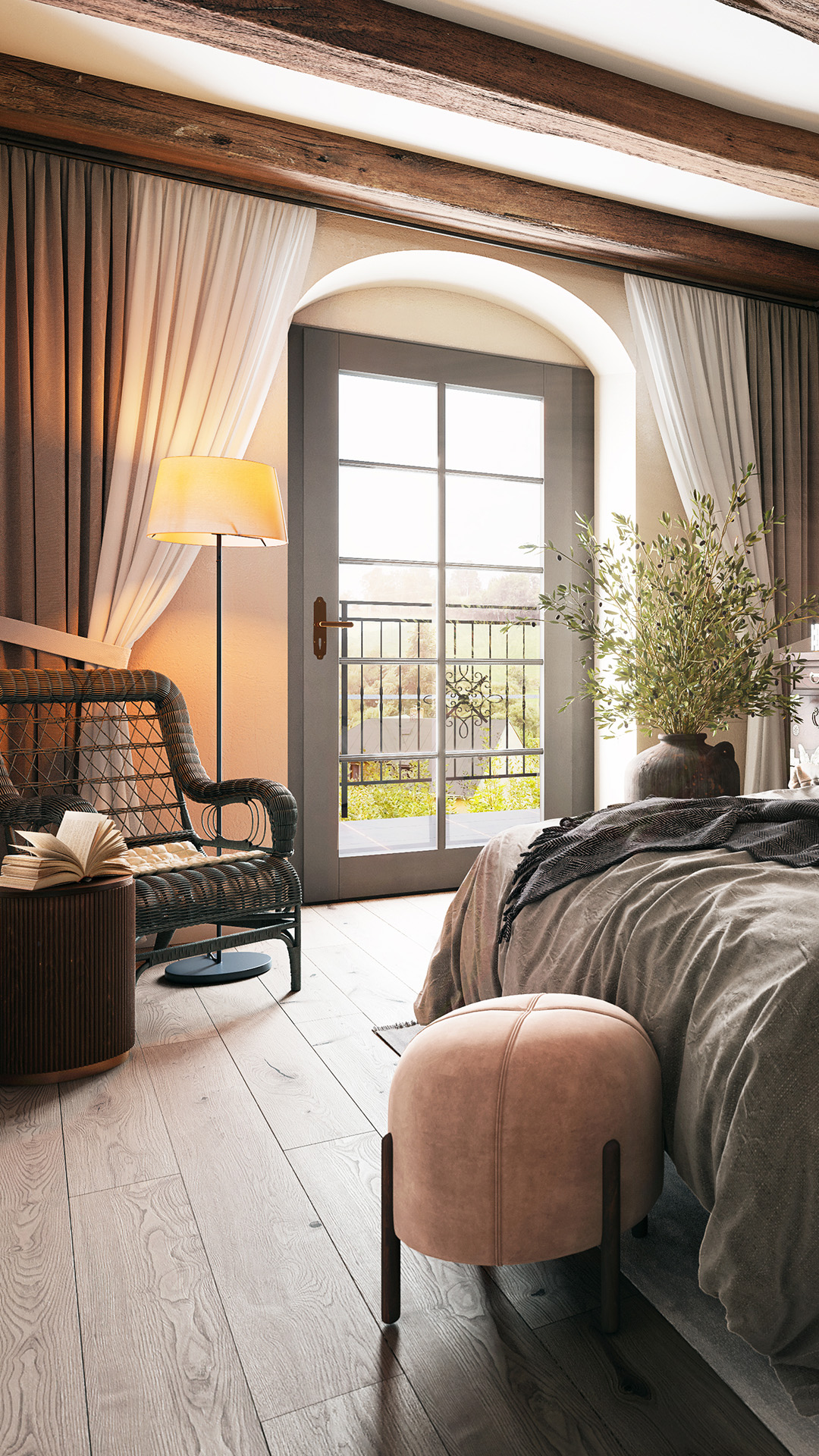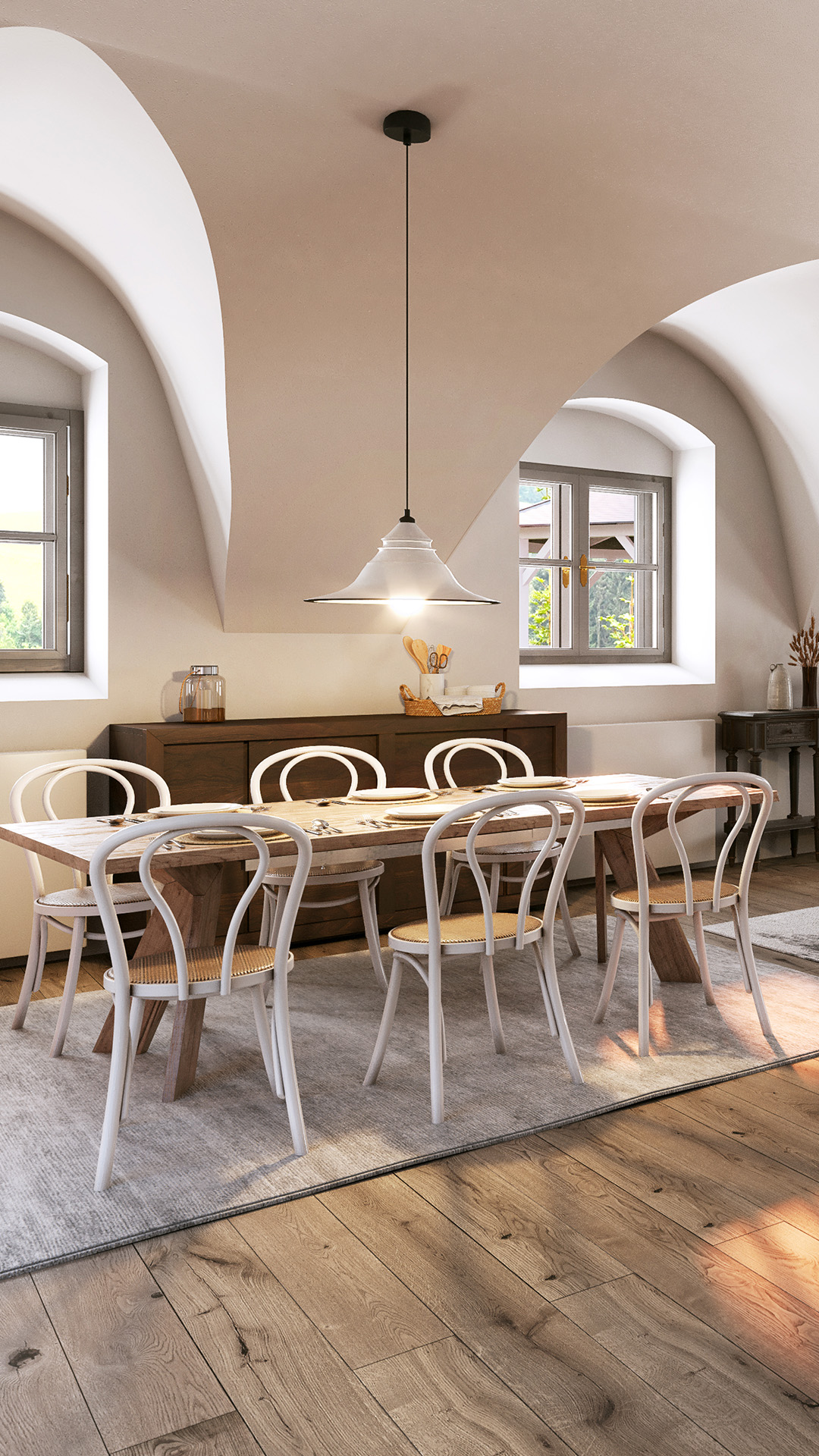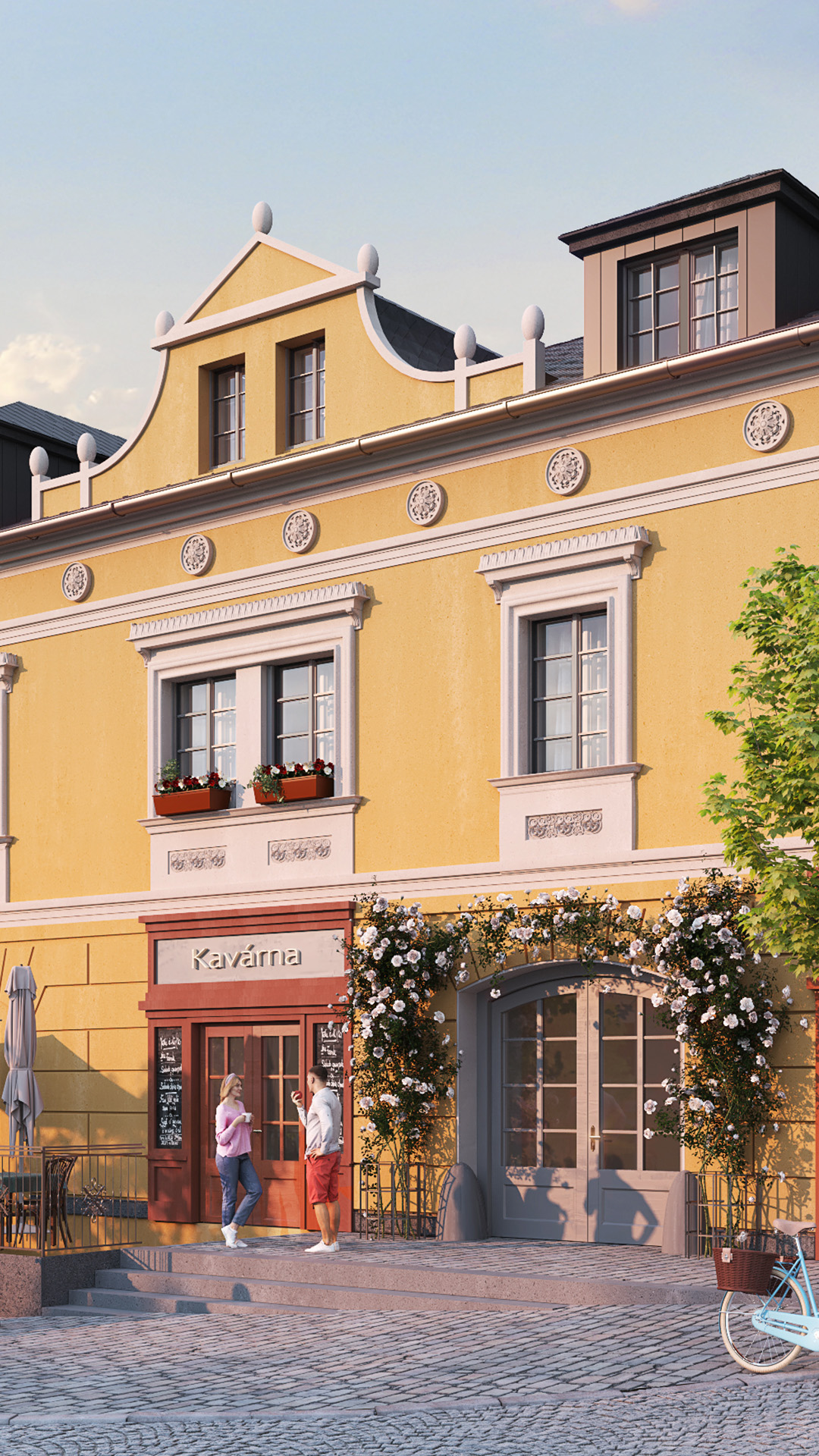 A home base for the good things in life
The Bílá Růže Residence blends the tranquility of the Šumava landscape and the atmosphere of a historic mountain town, which has a rich cultural and social season and offers all the necessary amenities. Sports enthusiasts and those who enjoy an active lifestyle will find plenty to do in the nearby mountains. If you long for undisturbed privacy, you can enjoy spending time with friends, sitting down with a book, or simply some alone time on the patio accessible only to residents.
May 2023
We have completed the tender for the site's general contractor position. Rynostav is scheduled to take over the building site on June 1st, but the Bílá Růže Residence's future appearance can already be glimpsed by passers-by today.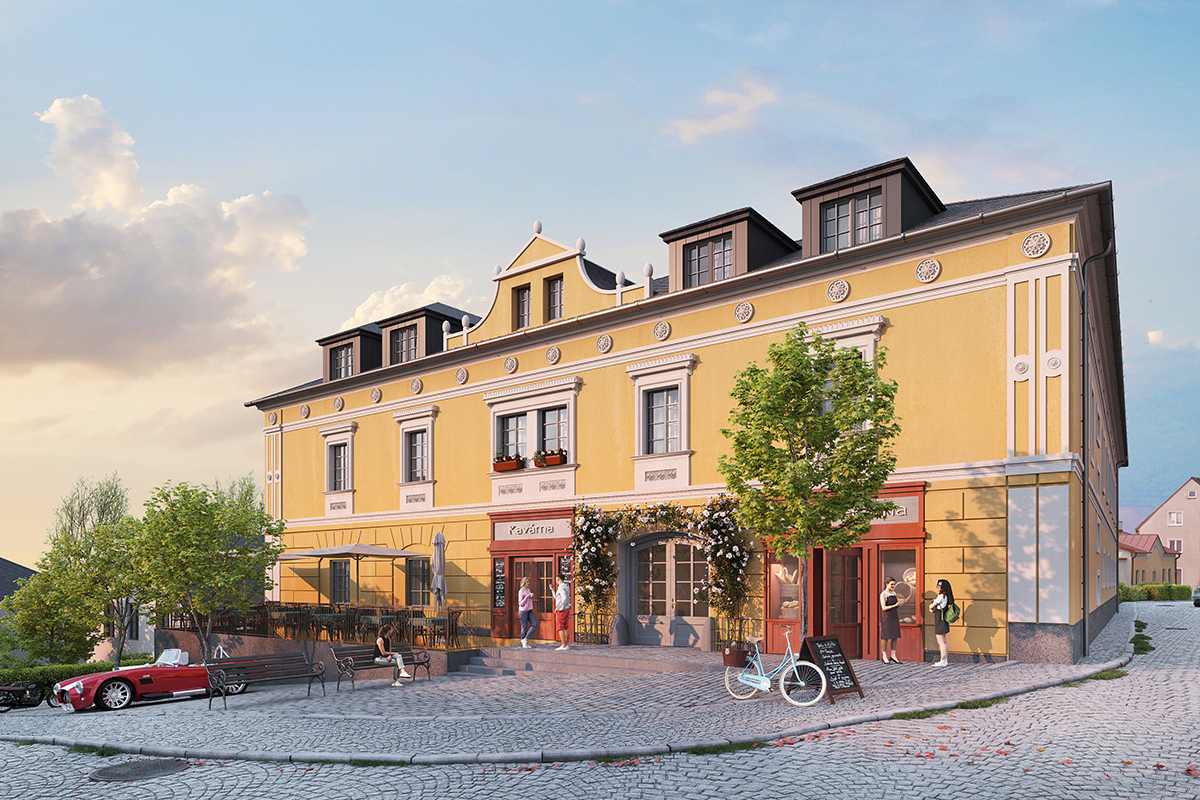 March 2023
The building permit is valid from March 1st, 2023, and so the tender for a general contractor has been launched.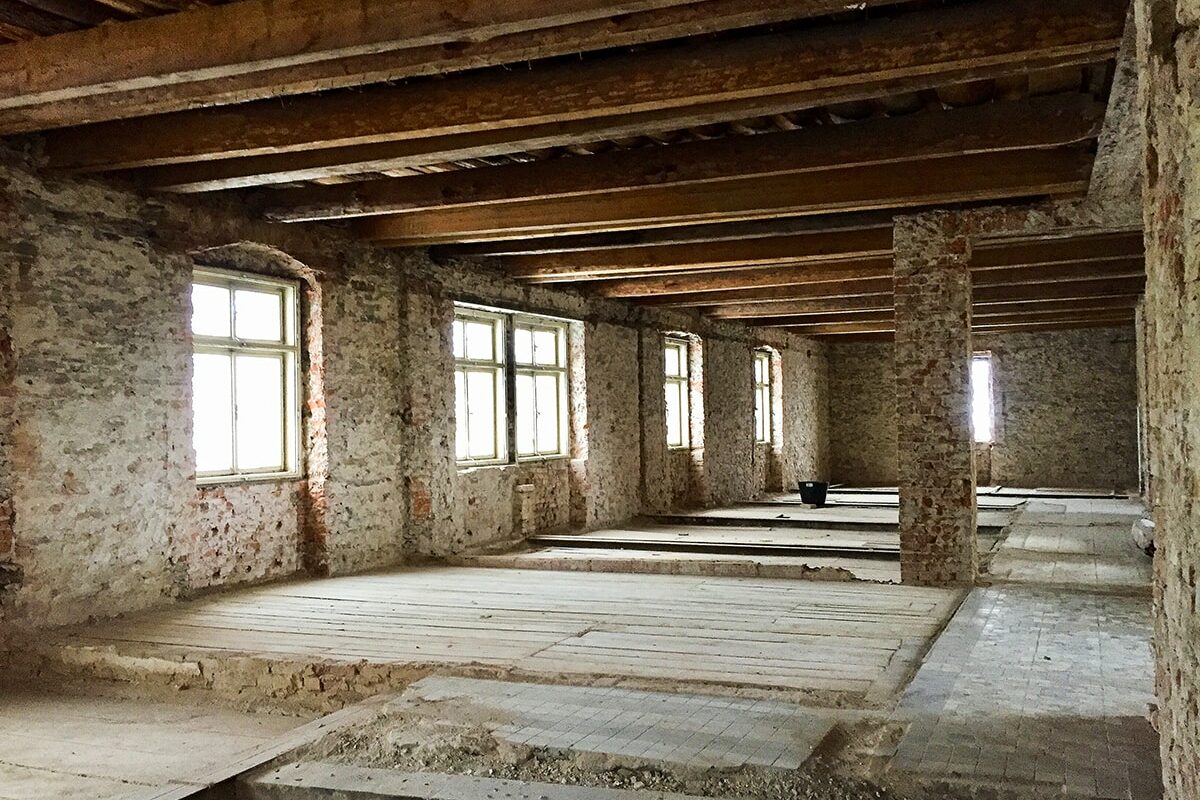 January 2023
Preparatory work is complete. We removed all of the old plaster and ceiling beam coverings and uncovered the original walls and ceiling beams.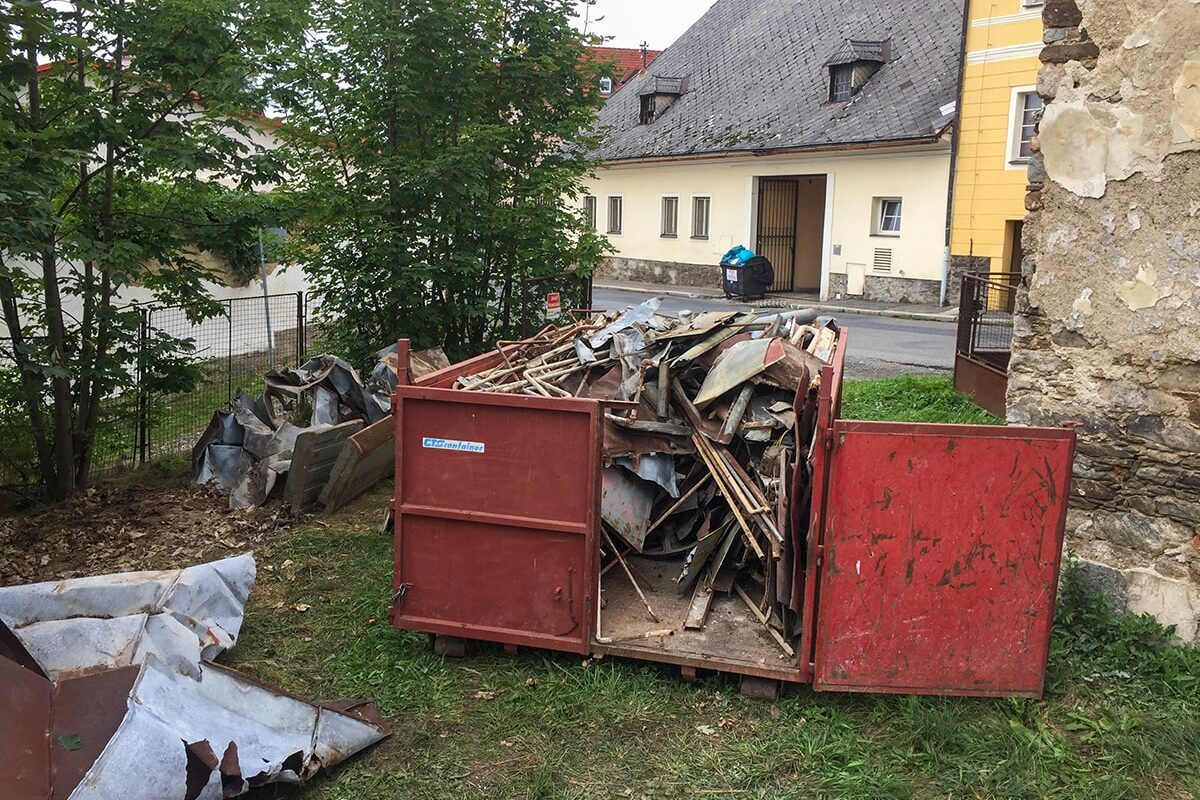 August 2022
We've dismantled and removed all of the old water and heating pipes, and electrical wiring.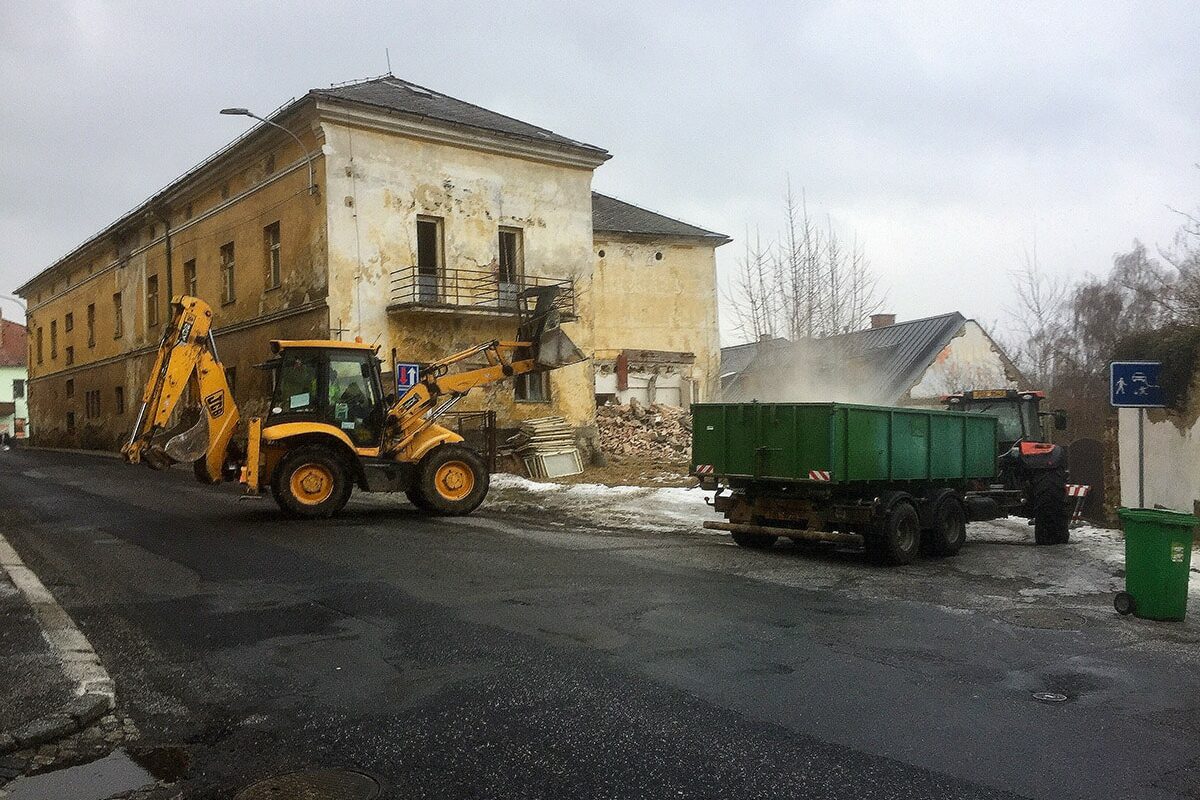 April 2022
We've removed the structurally compromised modern additions.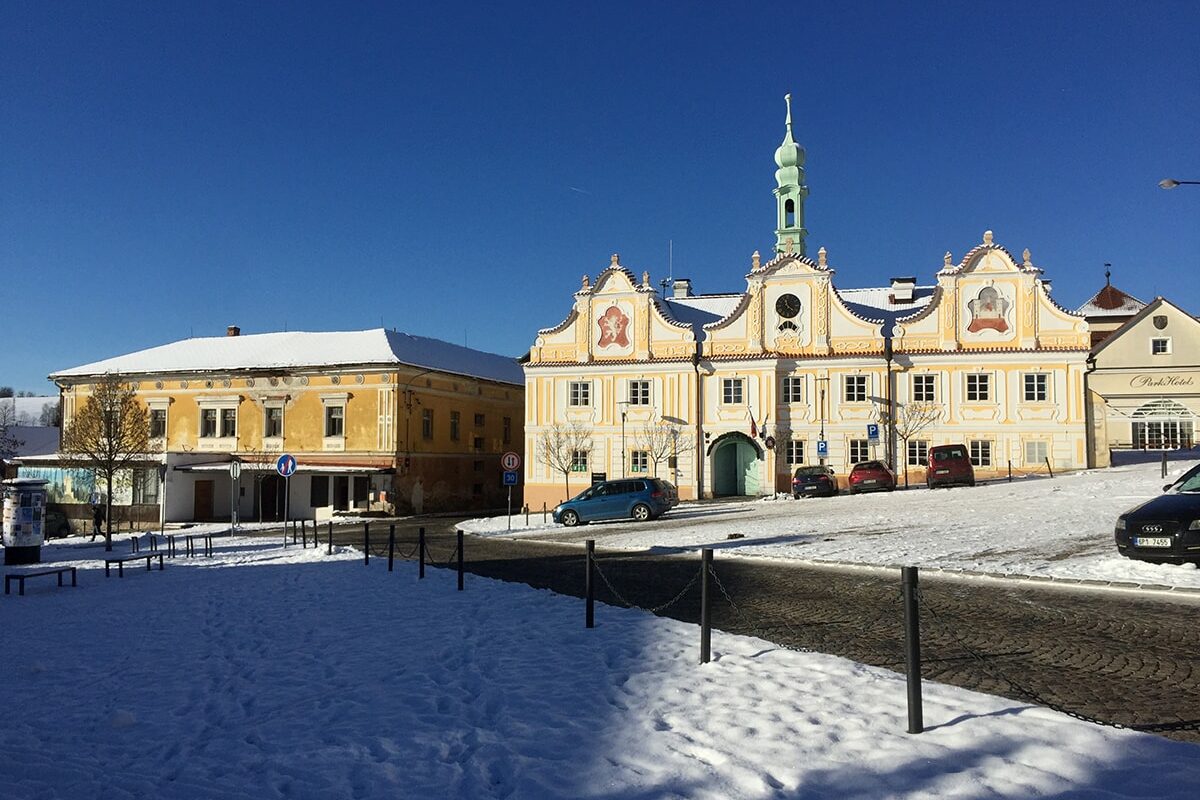 FEBRUARY 2022
We've taken over the building that hasn't been used since 1992 and is in a dilapidated state, which is why the first order of business is to clear it out.